Rebecca Cappello
Last updated: September 2021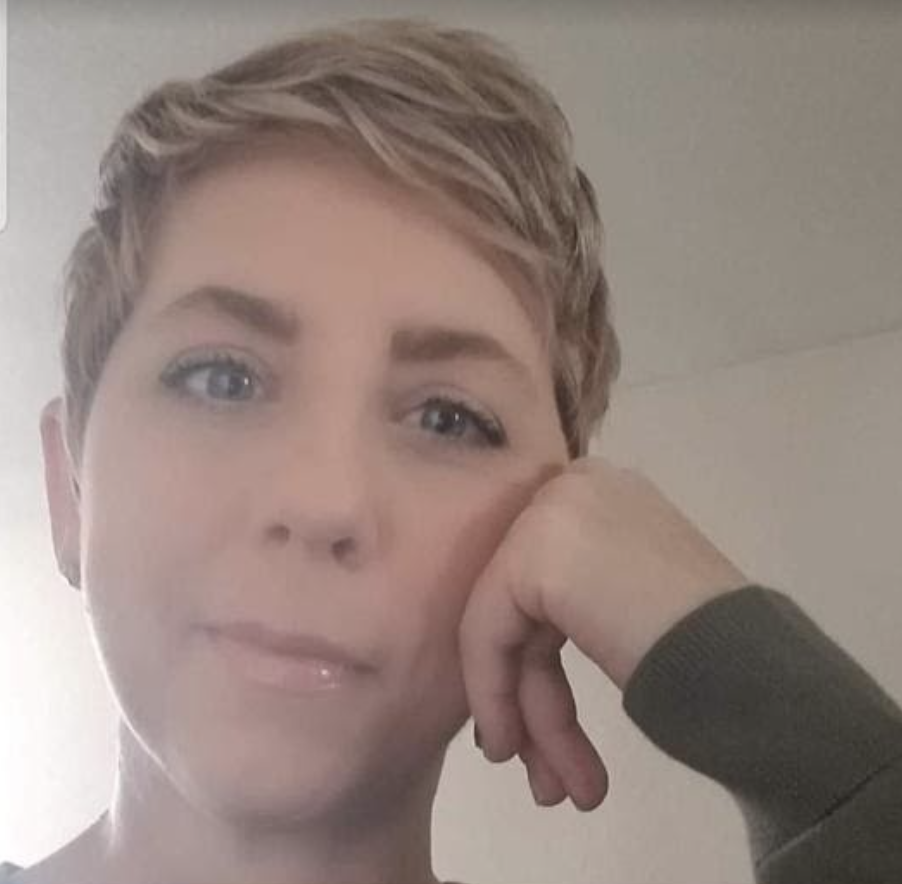 Rebecca is 52-year-old who completed her education at Buffalo Academy for Visual and Performing Arts, receiving a B.F.A. in modern dance 1995 from SUNY. Her early dance training, father's love of poetry and music, and mother's piano playing have inspired an unabridged love of the arts, and are instrumental in nurturing her unique artistic talents over the years.
Presently based at home on leave from the labor force, she enjoys being in her art room discovering and creating, slowly healing through the arts, as well as chronicling and writing about her multiple chronic health experiences. She also thoroughly enjoys doting on her 2 dogs daily that, as support animals, unwaveringly assist her through painful periods of her diseases and lowest ebbs and flow in life.
Personal interests include cinema, theater, writing, fine art, decorating, designing, photography, and cooking, as well as a deep attentiveness for animal rights and wellbeing. Each artistic and philosophical interest is fundamental to the effective therapeutic experiences she has embarked upon over the years as she continues to fight to maintain normalcy while tackling her many chronic illnesses. This battle ultimately aimed her skill trajectory toward medicine, where she has been a medical language specialist for over 2 decades.
Diagnosed with allergic and activity-induced asthma as a child, the struggle to catch her breath has been a daily occurrence. Treatment with inhalers and currently a once-a-day pill has made breathing optimal, although avoidance of many triggers is essential. Her daughter has also had asthma since birth necessitating increased knowledge and control of this inflammatory illness through conventional therapies as well as complementary and alternative medicine.
Diagnoses of TMJ and migraines as a teen worsened her health outlook, and continued to be troublesome and meddlesome into her 20s. Associated vertigo has been most difficult to her, but with maneuvers available they have help minimize downtime allowing her to jump right back in to living. Over the years therapies have decreased migraines occurrences and levels of pain and distress while managing life family successfully.
While in her 40's, she became overwhelmed and debilitated from inflammatory arthritis and neurologic issues which caused her life to spiral downward. New diagnoses of spondyloarthritis and central pain syndrome have convinced her step back to take a break. These health struggles forced her to look intently into better wellness, for her as well as the chronic illnesses plaguing her family. Only in the last few years, after a severe flare, has she truly begun to understand what living with constant and unrelenting pain and fatigue is about.
This journey has been a blend of gradually educating and guiding herself through the maze of medical fields, diagnoses, and treatments necessary to manage chronic inflammatory, autoimmune-inflammatory, and neuro-orthopedic diseases. Learning to overcome and adapt through chronic illness has been difficult. Every day is a battle. And though it has been difficult at times, she easily shares her story so that others have courage to navigate through illnesses as she has.
Rebecca is intently focused on getting herself and family well through the many therapies and supportive communities available so that she can continue on living a meaningful life. She hopes she is able to offer a ray of hope and inspiration to those who tune in as she uncovers what life is all about living with asthma, COPD, allergies, inflammatory arthritis (ankylosing spondylitis), mast cell activation syndrome (MCAS), central pain syndrome (CPS), and vestibular migraines.
Click here to read all of Rebecca's articles on Asthma.net.