Asthma in America 2016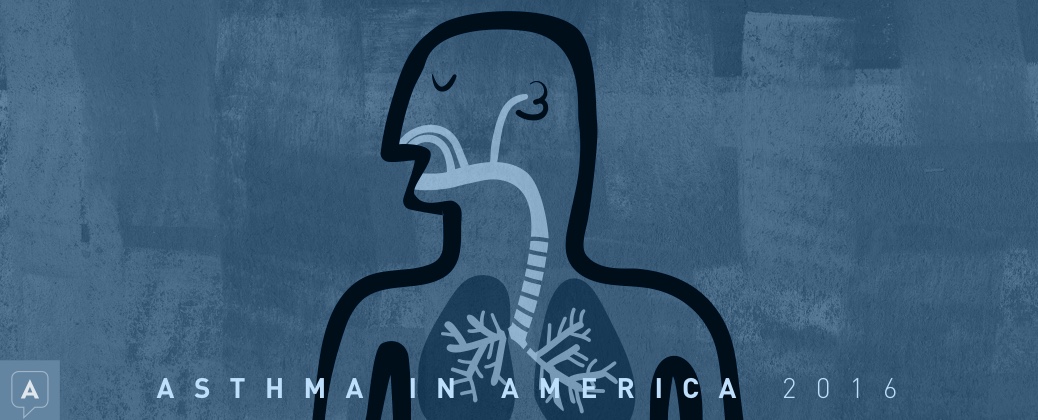 The Asthma In America 2016 online survey was conducted to gather insights from over 500 individuals currently diagnosed with asthma. The primary goal of this research was to better understand the symptoms, treatment, and life impact experienced by those individuals. A survey specific to caregivers of those with Asthma will be presented at a later date.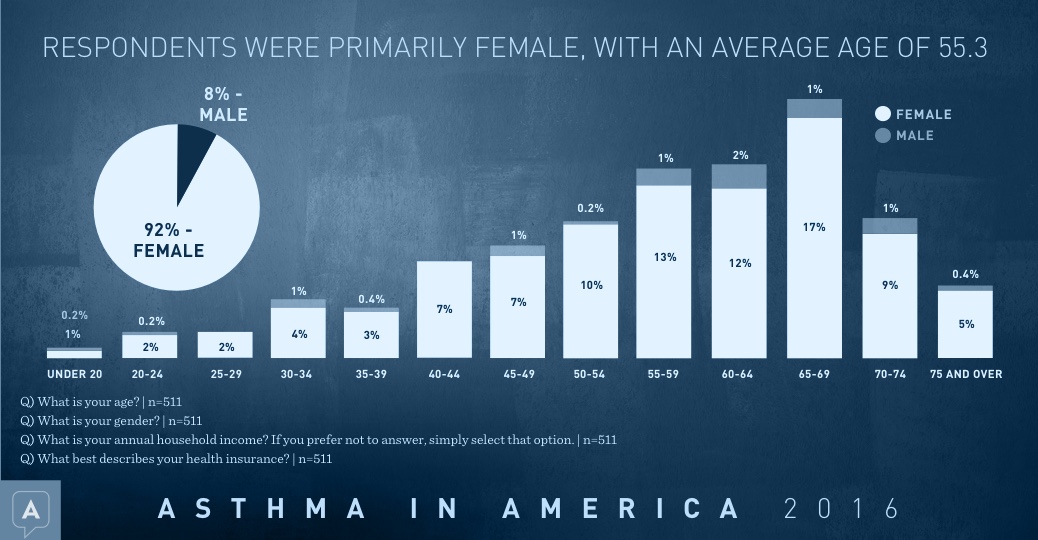 More than ½ of respondents were from households with an income that is less than $75K per year. 44% had group insurance coverage and 36% had Medicare/Medicaid.