Asthma in America 2016
Last updated: January 2019

The Asthma In America 2016 online survey was conducted to gather insights from over 500 individuals currently diagnosed with asthma. The primary goal of this research was to better understand the symptoms, treatment, and life impact experienced by those individuals. A survey specific to caregivers of those with Asthma will be presented at a later date.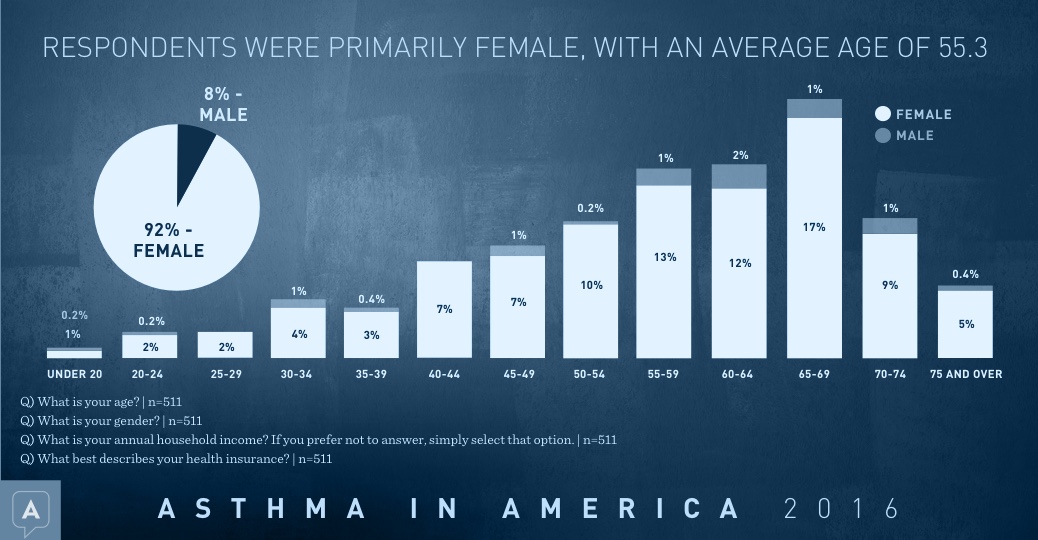 More than ½ of respondents were from households with an income that is less than $75K per year. 44% had group insurance coverage and 36% had Medicare/Medicaid.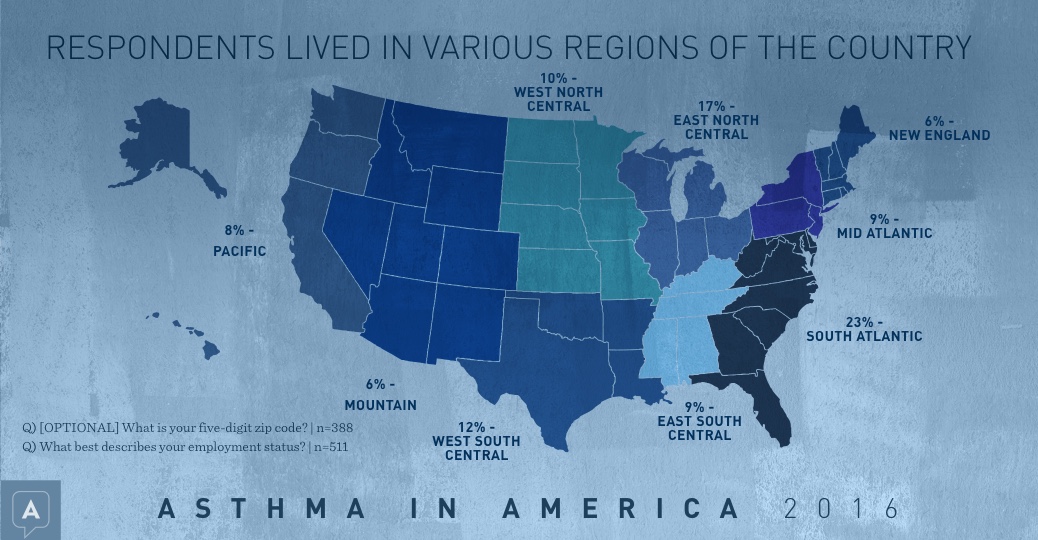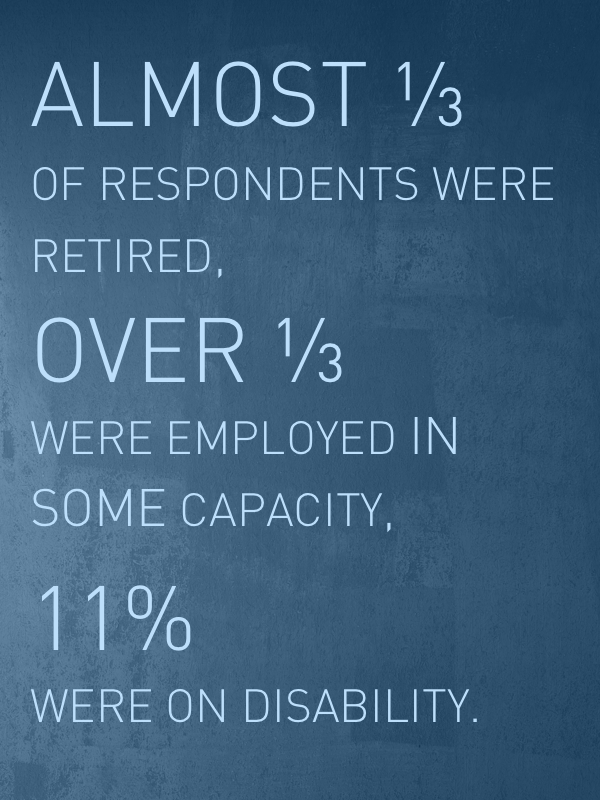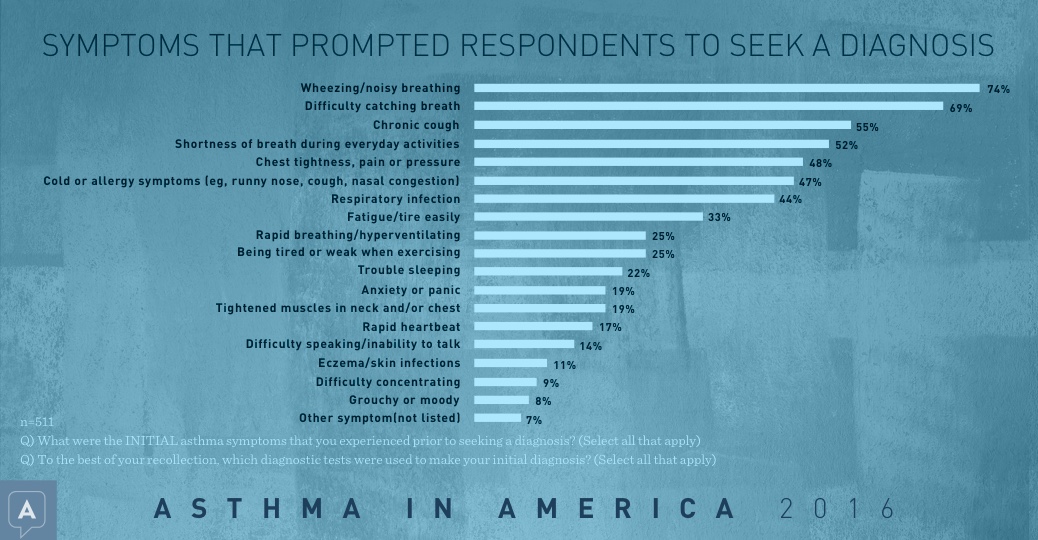 An average of 2.6 diagnostic tests were used in making an initial diagnosis. Over ½ underwent a physical exam and peak flow meter in making their asthma diagnosis.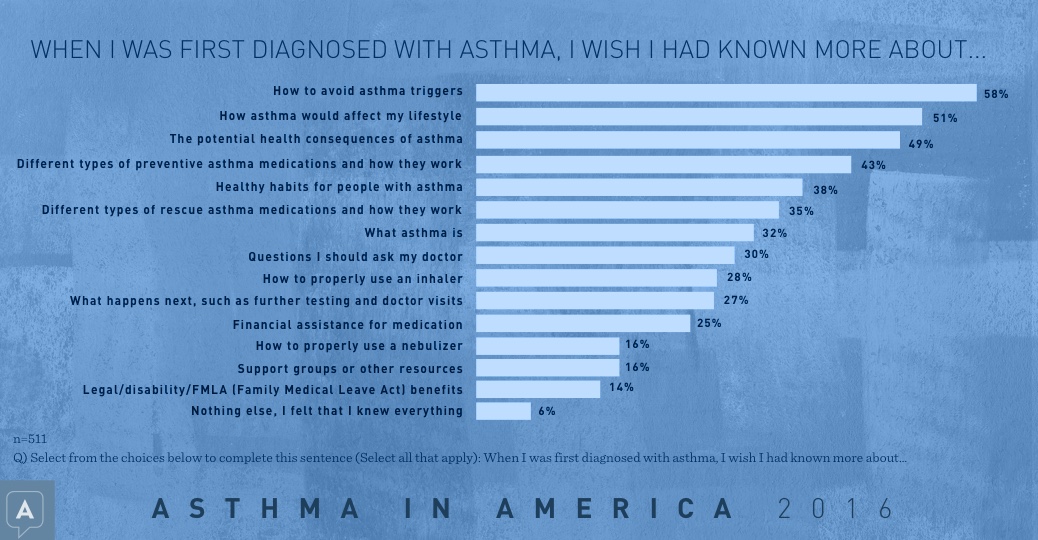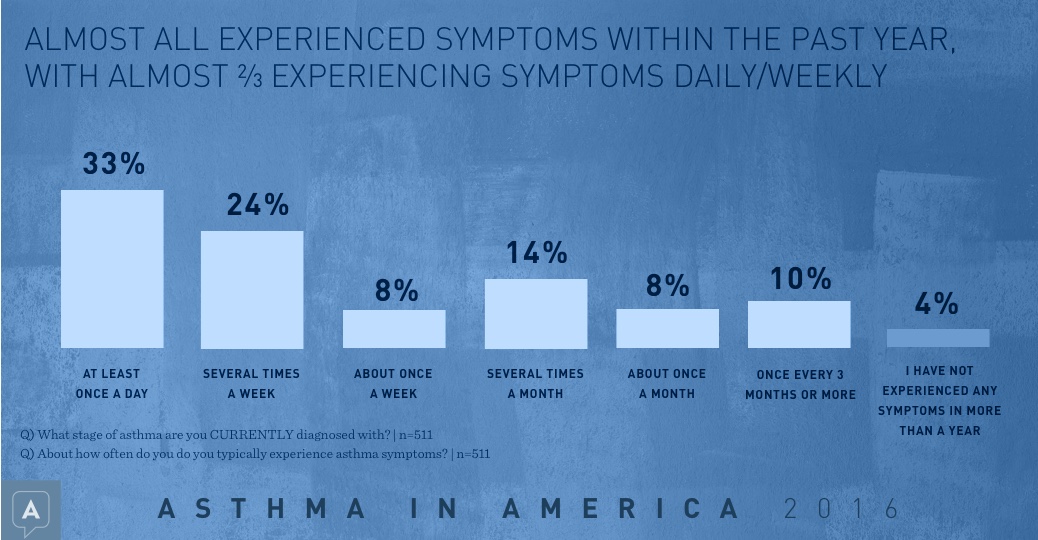 Respondents would have liked to have known more about avoiding asthma triggers, as well as the condition's impact on their lifestyle at the time of their diagnosis.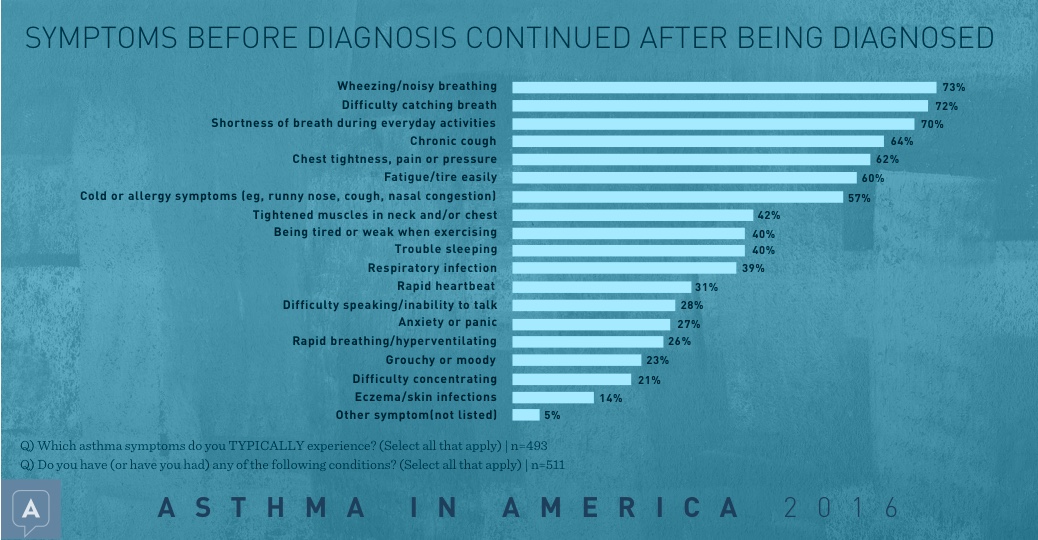 Comorbidities: Asthma is just part of the overall health burden for these individuals. 99% of respondents had other health conditions besides asthma, particularly anxiety, and pancreatitis.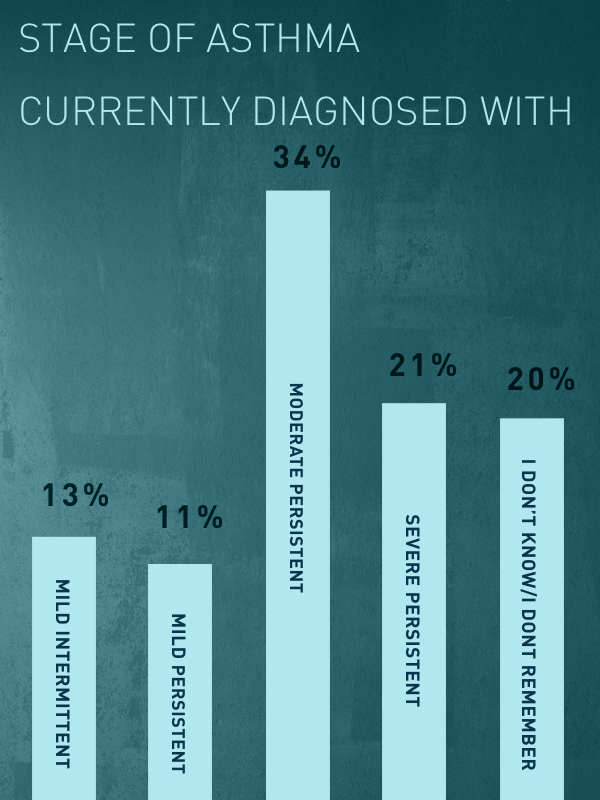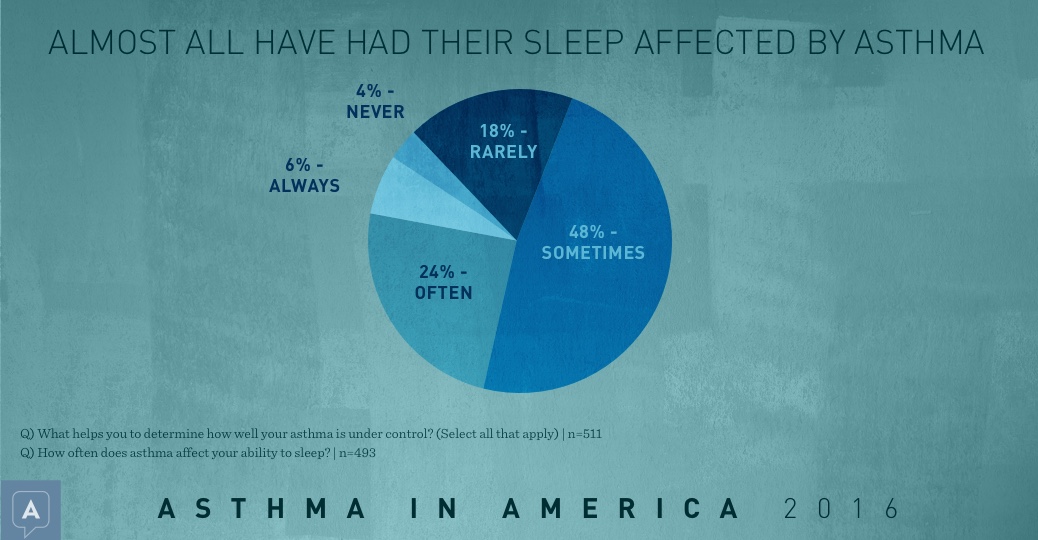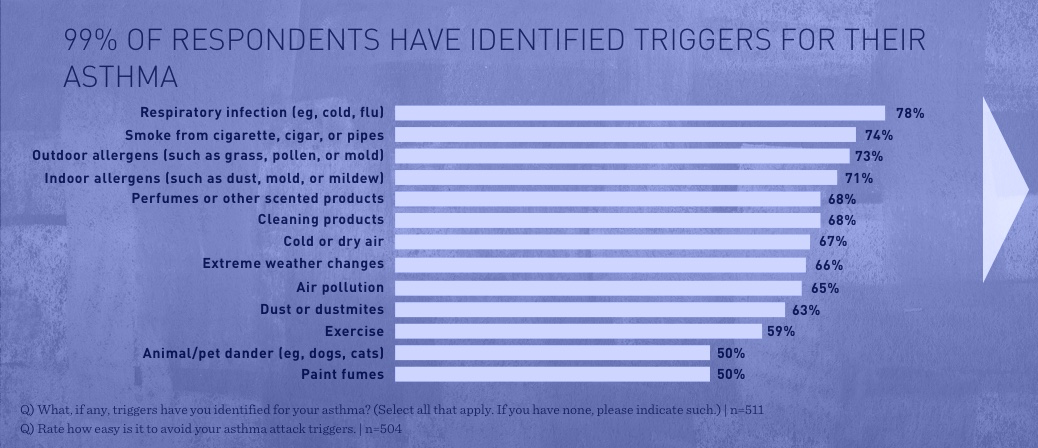 With an average of 12.3 triggers noted, it's not surprising that triggers were considered hard to avoid by most.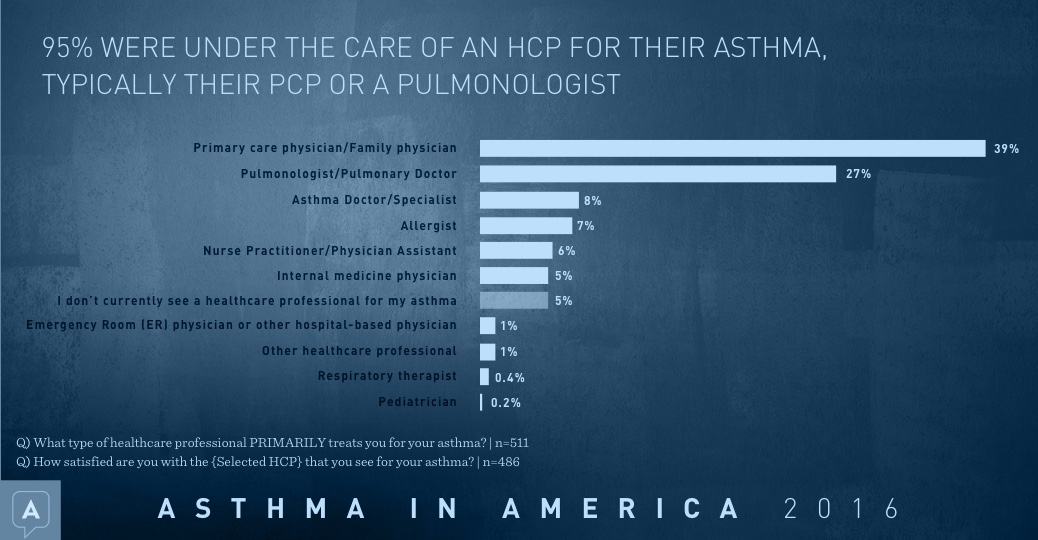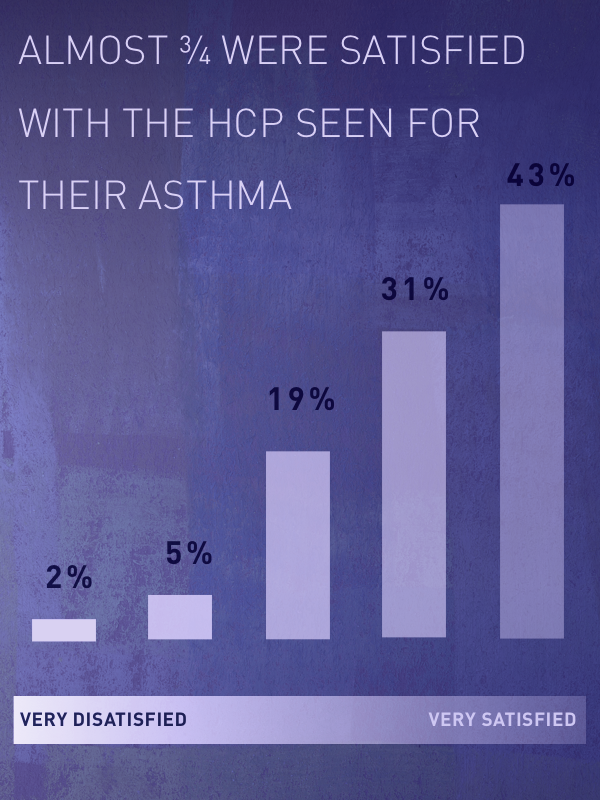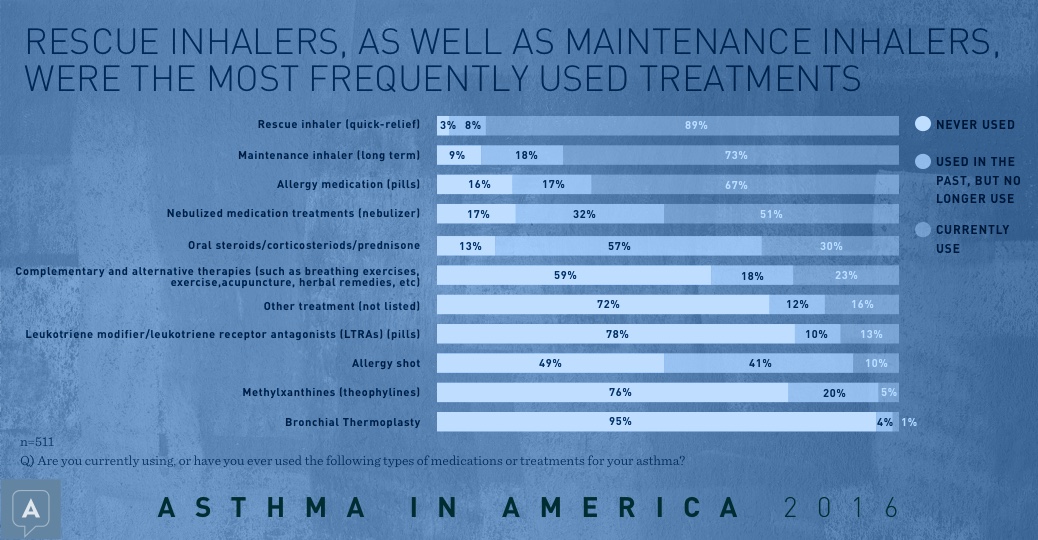 68% of respondents were currently using both rescue and maintenance inhalers.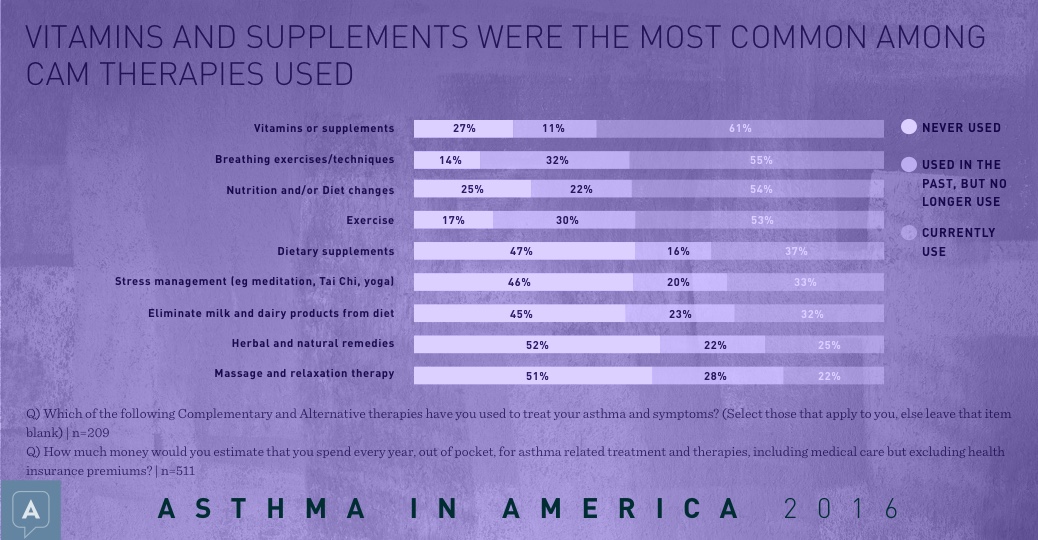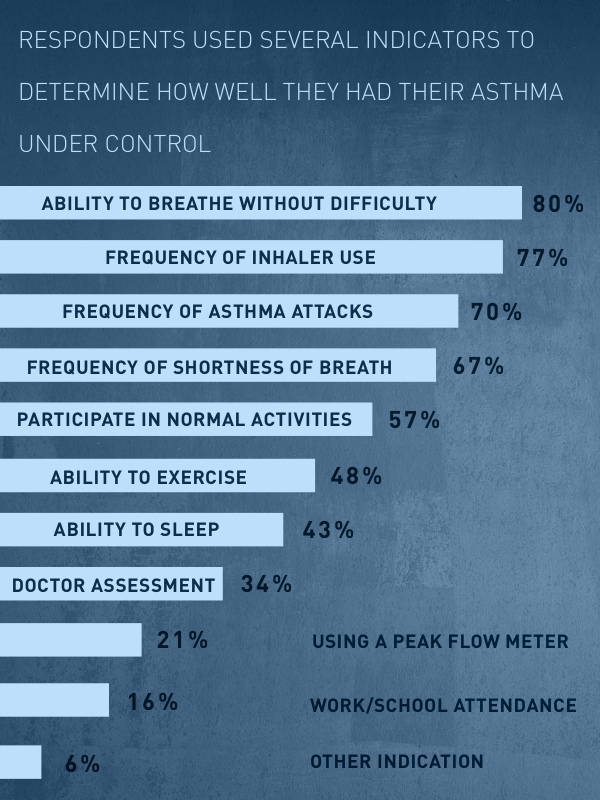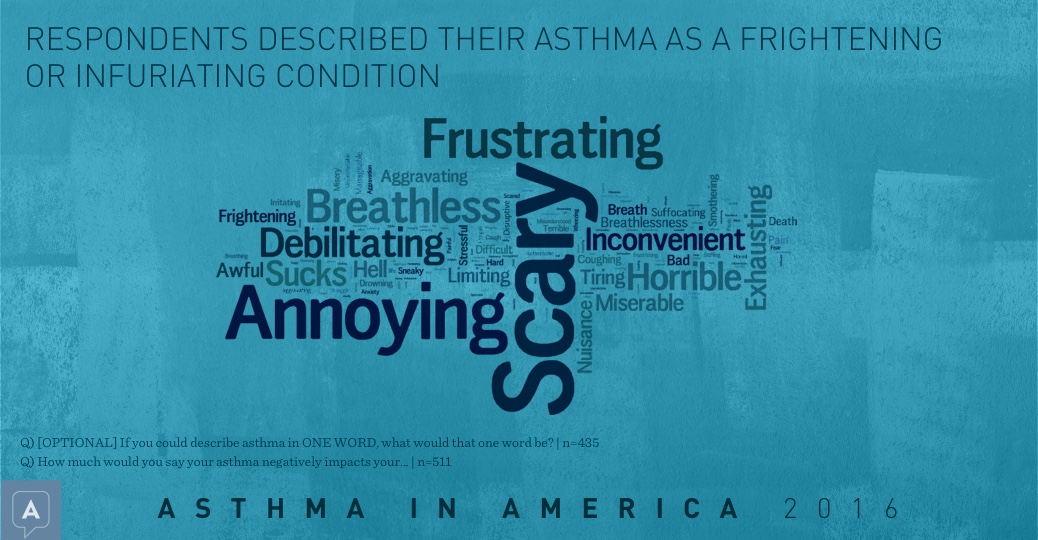 Asthma has had the most negative impact on respondents' ability to exercise or participate in physical activities. It is not surprising that 96% said their overall quality of life is negatively impacted to some extent by asthma.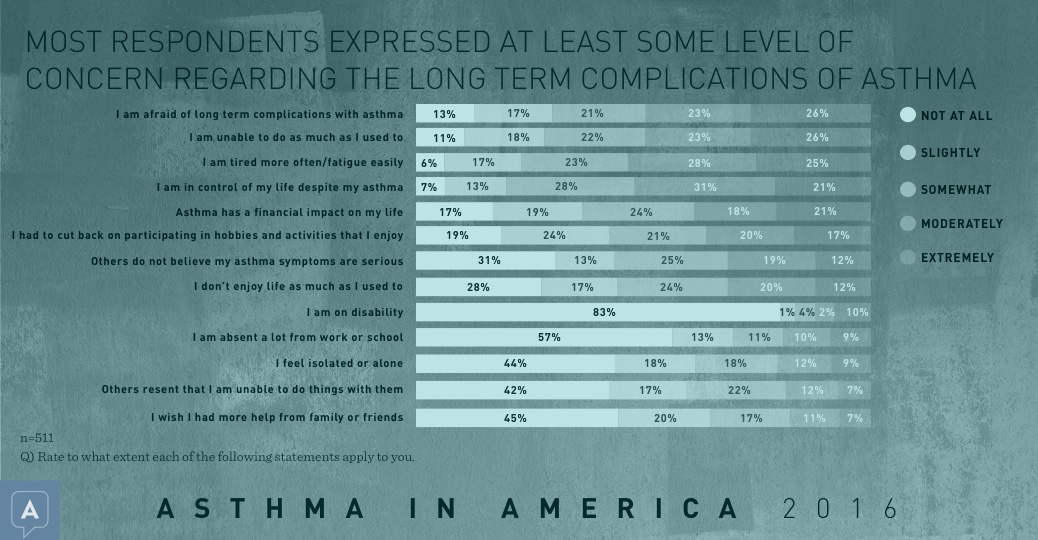 Respondents indicated they are unable to do as much as they used to, as well as fatiguing easily and fearing the long-term complications of asthma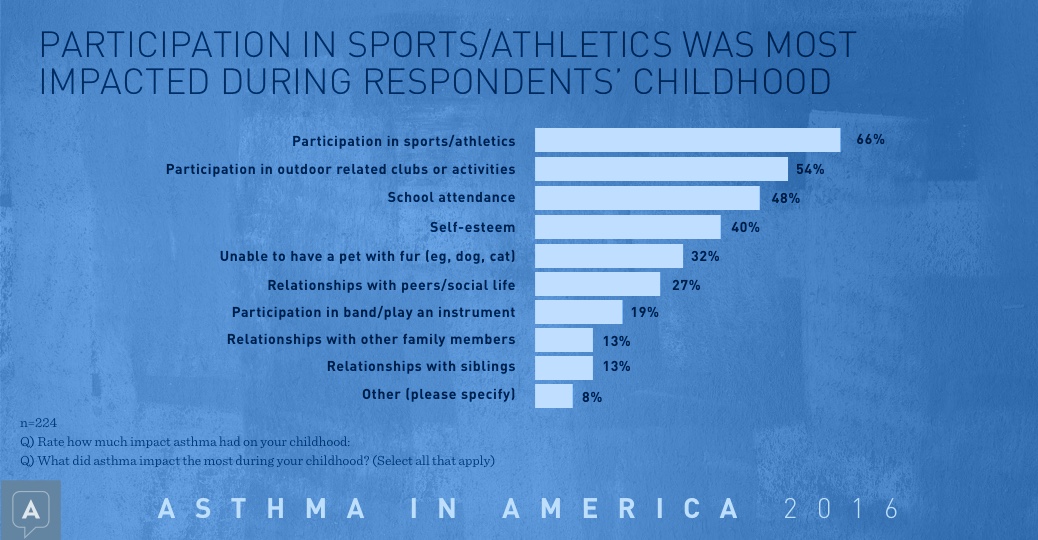 Of those who suffered from asthma during their childhood, the condition had some, moderate, or extreme impact on 87% of these individuals


Community Poll
Have you entered our Asthma-Friendly Holiday Gift Giveaway?