Asthma Tech: You're Doing It Right
Asthma and technology
Sometimes writing about creating change for the asthma community is a bit like shouting into a black hole (or at a cloud)—or at the very least preaching to the choir.
Today is actually NOT one of those days. AND it even has to do with one of my favorite-ever subjects: technology and quantified self! (If you're a regular around here, you may remember such previous episodes as Hi, I'm a patient: Talk to me!, "It's Just a Prototype", and Show me what you've got: More than a prototype.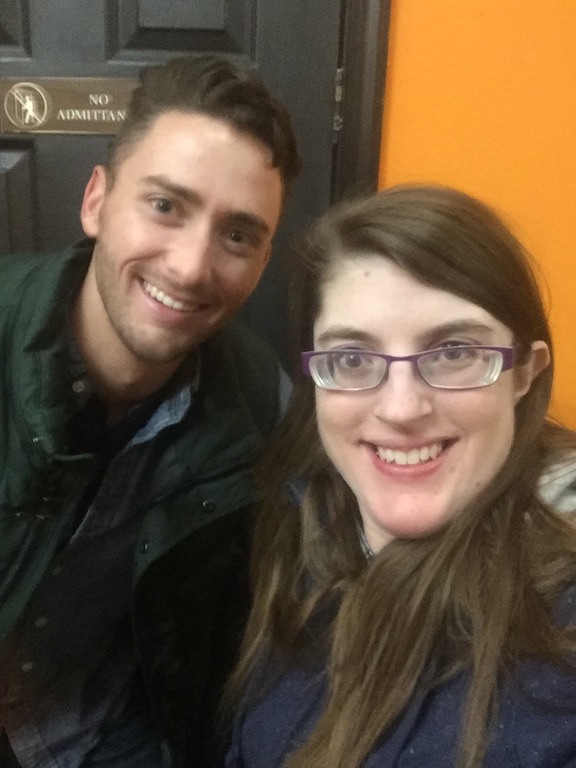 A few weeks back, Strados Labs in Philly started following me on Twitter. I replied to their direct message (DM) but didn't think much of it. After all, Twitter bots are everywhere and so are startups, right? For some reason though I was intrigued and actually replied to the DM.
Later at night, at midnight in Philadelphia, I get a DM back from Nick, co-founder of Strados Labs. For background, last year I wrote a piece for Asthma.Net ranking the asthma apps that are out there.
"We use your asthma app evaluation as a benchmark for what we should be focusing on for a UX [user experience design] side."
NICK. WHAT?!?!? YOU DO WHAT?!?!
That was my brain. These people use my app ranking criteria on their own in-development app?! Fortunately my typing fingers are more business-like somehow. Nick told me he'd sent me an e-mail so OFF I WENT ALL PROFESSIONAL-LIKE. (Except not at all, it was full speed ahead to the old gmail!)
NICK CAN WE BE BEST FRiENDS?
Well, I actually said, "Hey Nick! Great to hear from you. I'm flexible tomorrow for a call."
Because, you know, I emulate professionalism alright.
People. This was NOT an OLD MAN YELLS AT CLOUD! night. Because:
a. Strados is developing something that is brand new to the consumer asthma space—a wearable with sensors as well as the ability to detect the sound of your inhaler (…which you'd then confirm which one you used. Also because hanging out with other asthmatics could get interesting.)
b. Nick actually has asthma, so he gets major bonus points for developing in the asthma space (also he's walking around with things stuck to himself to figure out a comfortable sensor—hollaaa.)

and

c. 12 hours later I had a call coming in on my cell phone from Nick.
We covered a ridiculous amount of ground in 54 minutes (because I'm a nerd, it was the funnest 54 minutes of my day). We talked about the Pulmawear project, asthma in general, the deal with Canadian healthcare, and cross-border shipping.He's already made good on this promise:We are always observing and gathering information from our stakeholders in order to learn what we should do differently in order to satisfy the greatest amount of people within the asthma community. The idea is that once we know who we're selling our product to, our product will be easily scalable.(From Strados Labs About Page)Asthma tech: you're doing it RIGHT. Nick and his team are looking for feedback—check out this link to learn more about the Pulmawear device, and provide them your thoughts. The fact that this is actually new for a non-clinical setting and will—hopefully—be affordable could be a game-changer for asthma.In the meantime, Nick, if you need me to stick stuff to myself in the name of advancing asthma technology… you know where to find me! (Seriously... You had me at Quantified Self.)Asthma.net or Health-union.com is not affiliated with Strados Labs or it's work
This article represents the opinions, thoughts, and experiences of the author; none of this content has been paid for by any advertiser. The Asthma.net team does not recommend or endorse any products or treatments discussed herein. Learn more about how we maintain editorial integrity
here
.

Community Poll
Have you developed a new food allergy in the last 5 years?