We Asked, You Answered: Most Common Asthma Triggers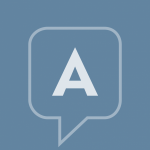 By Editorial Team

·

November 19, 2019
Recently we asked the Asthma.net Facebook community: Fill in the blank: My most common asthma trigger is _____________. And, boy did you respond! This question got 1,000 comments, making it one of our most popular questions ever asked of the community.
While your answers differed wildly, there were trends among the most common asthma triggers.
Animals
The animal kingdom may be a comfort to some, but people with asthma often experience flares when exposed to someone else's furry friends. Cats were the animal mentioned most often, but others added:
Man-made smells, chemicals, and fumes
From diesel fumes and traffic exhaust to the smell of bleach, man-made smells and fumes are the worst for many of our followers. Here are some of the hundreds of asthma triggers reported:
One woman even mentioned the fountain at her local mall!
E-cigarettes
Many of you found the fumes from vaping to be one of your more common asthma triggers. In fact, many said that vaping was worse than other types of second-hand smoke.
But just to show how different asthma can be from one person to the next, one person reported, "Vape smoke doesn't bother me at all, but tobacco smoke kills me."
Workplaces
It seems that many workplaces have not yet received the memo that a fragrance-free environment is necessary to keep many employees healthy.
Food, glorious food
Food may bring us comfort and nutrition when it's not triggering an asthma attack. Some of the foods that cause asthma attacks in our respondents included:
The natural world
Those all natural, yet pesky creatures, colds, viruses, and allergens, were named as common asthma triggers for our community. Other aspects of the natural world that cause our commenters problems included:
Here's another sign of how individual asthma can be: About half of those who mentioned weather named cold as their trigger while the other half said heat was a problem.
Life itself
Different aspects of daily life can trigger an asthma attack for many in our community. Stress and exercise were the most common asthma triggers that were mentioned. Even laughter and lack of sleep causes asthma attacks in a few people. Finally, everyone could relate to the person who named "Everything and anything" as his asthma triggers.
Learn how to cope with common asthma triggers
If you'd like to learn more about how to cope with your asthma triggers, try these articles:
Register to be part of our community today!
This article represents the opinions, thoughts, and experiences of the author; none of this content has been paid for by any advertiser. The Asthma.net team does not recommend or endorse any products or treatments discussed herein. Learn more about how we maintain editorial integrity here.