Parenting and Fatigue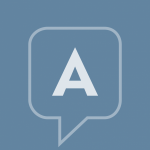 By Editorial Team

·

June 25, 2019
Being a parent is a tiring job, and often, life with a chronic illness often comes with fatigue. Both together can be a recipe for complete exhaustion and feelings of defeat. Fatigue is an unrelenting feeling of tiredness or weariness that often does not improve with rest.
Some describe fatigue as being "tired to the core" or "bone-tired". Fatigue can be a symptom of a chronic illness, a complication of a condition, a medication or treatment side-effect, or due to constant stress.
Fatigue on its own can be incredibly challenging to manage, however, when adding a child or family responsibilities to the mix, it can feel like an insurmountable battle.
Challenges of parenting with a chronic illness
Parenting with a chronic illness comes with its own challenges, such as feelings of guilt for not being the parent you envisioned yourself being, constant unpredictability, fear of the future, and more.
For many, physical limitations may have been expected, depending on the nature of their condition or its treatment, but others may be completely unprepared for chronic fatigue and how it might impact their daily functioning.
Combatting asthma-related fatigue while parenting
While fatigue may seem unbeatable at times, there are strategies for managing it that parents might find useful. Here are some ways to combat fatigue:
Parenting with fatigue is not easy
Navigating life as a parent and with fatigue are two challenging tasks on their own, but can feel overwhelming together. There is no right or wrong way to parent, just like there's no right or wrong way to manage fatigue. Let us know in the comments below if you have any tips for parenting while managing fatigue.