Reasons I Should Stop Sucking at Hydrating
If you haven't learned this about me by now, I tend to confess all the not-so-bright things I do on the internet. (Like, for example, the time I opened my Dyson dust chamber thing—it's called the "clear bin" all over my kitchen table. Except I discovered recently that my friend, who has a PhD, did the same thing. So… Solidarity.)
For my latest confession:
Hi, my name is Kerri, and I suck at hydrating.
Practicing hydration
I've tried to work on this, for years. It's just, I lose interest. (You guys can refer me back to my own goal setting postanytime now.) Even recently when one of my volunteers at Goalball introduced me to Plant Nanny—you water your virtual plant whenever you drink a glass of water—it even reminds you. Those reminders show up ON MY PEBBLE. And buzz at me. And guess what? My cactus died.
Guys. My CACTUS. DIED.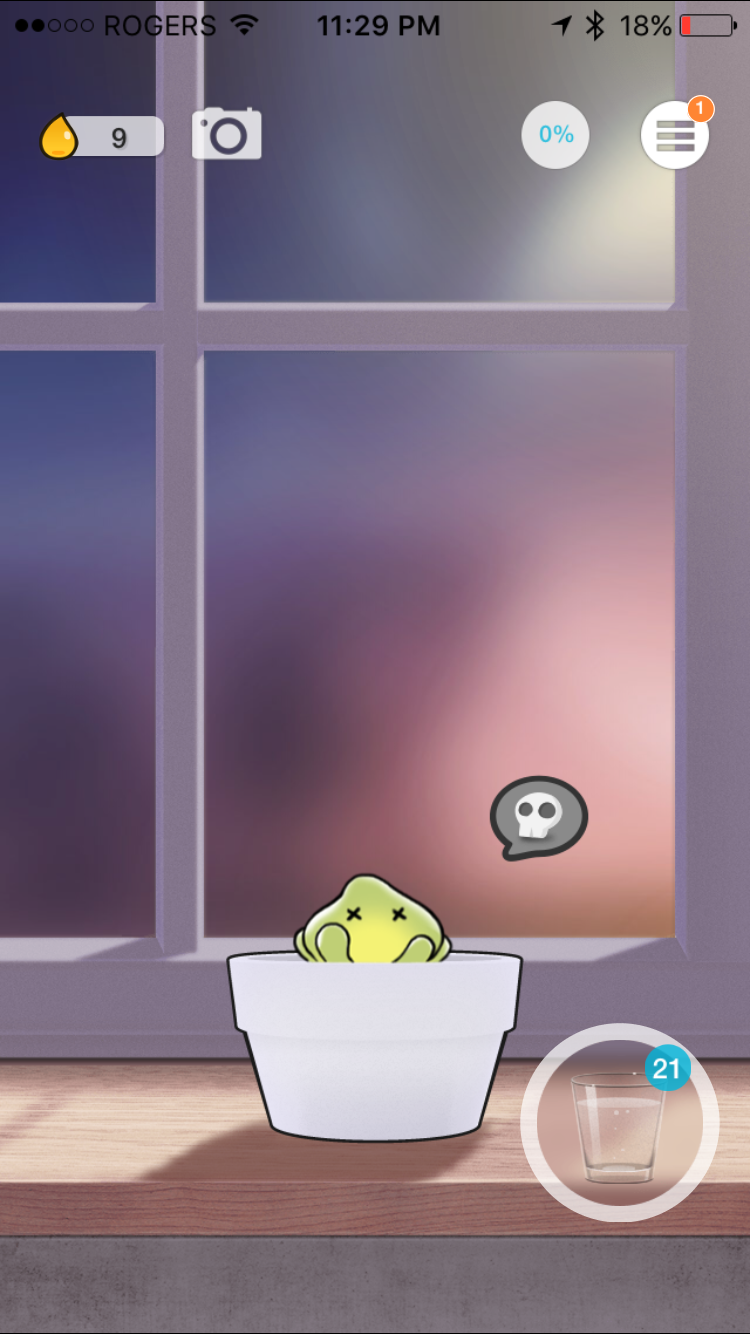 I wasn't even unrealistic either. I told the app I wanted to drink 21 ounces of water—that's like three cups. Three cups is not a lot. I take a pill in the morning, another at noon, and another two before I go to bed—I even have a habit to tie it to, not to mention the inhalers I take that could jog my memory when I rinse my mouth out.
I have good tasting water in my fridge (or, better tasting. Water is still boring, and I cannot get behind the adding lemons/strawberries/etc to it, okay? That seems like a lot of effort for something I am not interested in anyways).
Plus, it's a cactus.Those guys are supposed to live forever without water, and now it is deadies.
Hydration matters because...
Hydration is important for people with asthma
So, maybe by writing about why hydration is important, especially if you have asthma—and hey, I have asthma!—I'll have identified a better reason to actually maybe try drinking water—like, look, I know my body needs water, just sometimes I don't care. I've tried for a long time to get by on the fact that I'd like to trick myself into thinking I drink enough other stuff to get by but come on—yes, I drink a fair bit of milk, juice a few times a week, and like… Iced tea and decaf coffee-based Starbucks beverages? Yeah, I could be doing better there—even if a few extra bathroom trips are inconvenient (hey, at least I'll get some more steps in?).
Is hydration something you need to tackle too? Or are you already a superstar? Give me your tips on how you plan to get there in the comments—because clearly I need them!
This article represents the opinions, thoughts, and experiences of the author; none of this content has been paid for by any advertiser. The Asthma.net team does not recommend or endorse any products or treatments discussed herein. Learn more about how we maintain editorial integrity
here
.

Community Poll
Have you ever experienced an itchy chin prior to or during asthma attacks?