Two Weeks on the Road: Logistics for Convenient, Safe and Secure Travel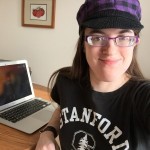 By Kerri MacKay

·

July 6, 2018
In my previous post on this subject, we tackled how Trusted Traveler programs might be helpful if you travel frequently, especially with asthma and a lot of liquids/aerosols in tow. In this post, we'll tackle other pre-travel logistics, including packing, for my recent fifteen-day stint on the road, hitting both US coasts, with a stopover up in the north, center-bit of the US—Minnesota.
I was fortunate that I had a few distinct phases to my travel. I connected with my family in Minneapolis for my cousin's graduation around the halfway point of the #TourDeChaos. This meant I was able to pre-pack smaller bags for Minneapolis and Washington, DC for my family to drive down for me. I simply had to switch a few key things over to the bag I was taking to DC (read: totally repack in a Minneapolis hotel room, but whatever), and send the big suitcase home with my family.
I had packing lists, plural—two of 'em. Even if you know what you're doing—I, too, had said I didn't need a packing list—they do make things so much easier and require a lot less thinking. I use the app TripList (and I liked it so much I paid a Starbucks-beverage worth for the Pro version. More here.)
The packing list: Fifteen days edition
The fifteen-days-long packing lists looked the same as any other packing lists, except for quantity. I opted to pack to not do laundry on the road, but that would've made packing way lighter.
Asthma-wise, I simply brought extras of everything, too, like I do anytime I fly outside of Canada. This included:
Meds, and backup meds Over-the-counter allergy meds ample for a good portion of the trip, knowing I could re-stock across-the-border. While I hate shopping for "business clothes" and try to ensure this is all packed, the truth is, aside from meds, unless you are going to the middle of nowhere (where you would likely not need business clothes?) you can probably buy pretty much anything forgotten at your destination—though it's easier if you just bring it in the first place!
One thing I didn't bring enough of was cash. It turns out, as a Canadian, it was virtually impossible to get cash out of an American ATM with my Canadian debit/Visa Debit card (I probably could have paid for a cash advance on my Visa card but forget that nonsense). Since I was splitting bills with my friend Ryan for three days, I used more cash than I thought I would (and that was on top of owing him $71.73 paid via PayPal per the Splitwise app!). I essentially stripped my mom and aunt of their residual cash before we parted ways—just in case.
Of course, most situations you'll fare just fine with a credit card, but I always carry cash abroad.
Having things in order: Security, safety and technology
Banking and Internet security
Letting your credit card company know you're traveling can be a good idea (though I never have, and have always been fine). As well, knowing your credit card limit, and paying things off as you go can help make sure you're on top of things. When doing mobile banking on the road, I ensure I am on a cellular data network instead of public WiFi—neither are perfect solutions, but it's far less likely information will be viewed or hacked over a cellular network than public WiFi.1 And yes, hotel WiFi, even with a password, is public WiFi.
When traveling with chronic illness, like asthma, it's also true that you may need extra funds if anything unexpected happens, like needing to replace medicines or needing medical care (we'll chat travel insurance below). Having access to extra funds surely would take some stress out of any unexpected situations.
Cellular phone use and roaming
I'm a millennial for sure, and even more technology-dependent because of my learning disability and ADHD. Technology helps my directionally challenged self-navigate even familiar areas, and remember where I need to be and when. So, while I could survive without my phone when away, I probably would feel more restricted in my activities. Thus, I pay for roaming services while I am away, to keep my life simple. Of course, this makes keeping touch with people back home, checking in for flights, and so much more much easier, and makes me feel safer if an emergency were to arise.
Check with your cellular carrier about roaming charges and packages before you leave home to get the best deal. If you have an unlocked phone, purchasing a local prepaid SIM card may be useful, especially for more affordable data use—just remember to send your travel number to those who may need to contact you.
Travel health insurance
I purchase a travel health insurance (emergency medical) package on an annual basis—if you have insurance, find out how much, if any, travel coverage is included, how much it covers, and if you can or need to purchase secondary coverage for travel. Be aware of clauses affecting coverage of a chronic health condition, like asthma, and if your insurer will cover you if you are away from home with a pre-existing condition.
Even if you're healthy (chronic disease or not!) and stable, you simply never know what could happen. A year ago, I had to go to the Emergency Department at Stanford Health Care when my vision went blurry for unexplained reasons (the hospital found nothing either). A quick call to my ophthalmologist office at home and my insurance company (since I was able to get "pre-approval" in this situation), and I was off to the ED. My eyes have been monitored since I was born, and nothing had ever happened before—and fortunately, I was able to focus on getting things checked out, and less about worrying about the bill.
Think things through, then go have fun!
Is preparing to travel a lot of work? Sure, though a lot of it does become second-nature. Many things, once you figure them out once, will serve you for years—or more—so become less of a big deal the more you travel! By being prepared and thinking things through, you'll be able to go on your way and focus on having fun, instead of focusing on the "what-ifs!" of travel.
This article represents the opinions, thoughts, and experiences of the author; none of this content has been paid for by any advertiser. The Asthma.net team does not recommend or endorse any products or treatments discussed herein. Learn more about how we maintain editorial integrity here.
https://thevpn.guru/4g-vs-wifi-safe-secure-internet/