Did You Get Your Flu Shot?
It's the time of the year again when the leaves are turning red, the children are back to school, the air is turning just a little chilly. It's also the time of the year when the flu shot makes its comeback. Quite a few of our advocates have been posting on their social media accounts after they got a flu shot and including their flu-shot-selfie. Here's a compilation of some of our advocates with their flu-shot-selfie. And we would like to open it up to you: Did you get your flu shot?
Lorene Alba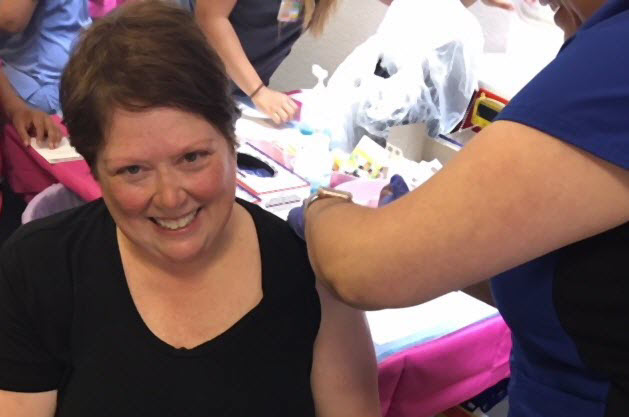 Ten years ago I had the H1N1 strain of the flu. I missed two weeks of work and needed a good six weeks to recover. I learned the importance of preventing the flu the hard way. Since then, I have been one of the first in line to get my flu shot. Those of us with severe, persistent asthma have a harder time fighting off a virus like the flu than those without asthma. Not only to protect my health, but to protect the health of others who may not be able to survive the virus, like my friends going through chemotherapy.
Kerri MacKay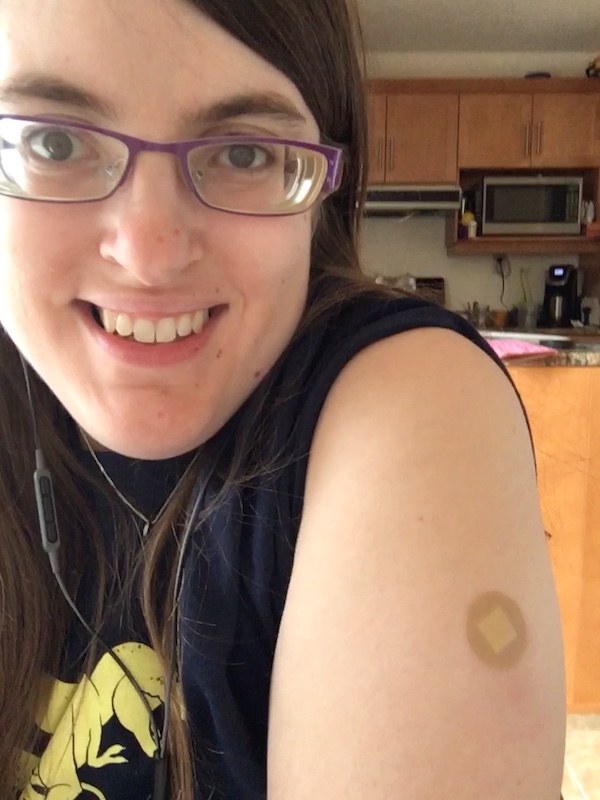 Every year since the 2009 flu season—my first flu season with asthma—I've made sure to get my flu shot. Of course, 2009 was the year H1N1 shocked the world into getting flu shots. It is important for everyone to get the flu shot, but it is especially important for those of us who have asthma and can endure more severe complications from the flu viruses. Each year, as strains of the virus change, researchers develop their "best guess" at a flu shot that will protect us—and I'd rather have a chance at being protected from becoming seriously sick than no chance at all.
Kathi McNaughton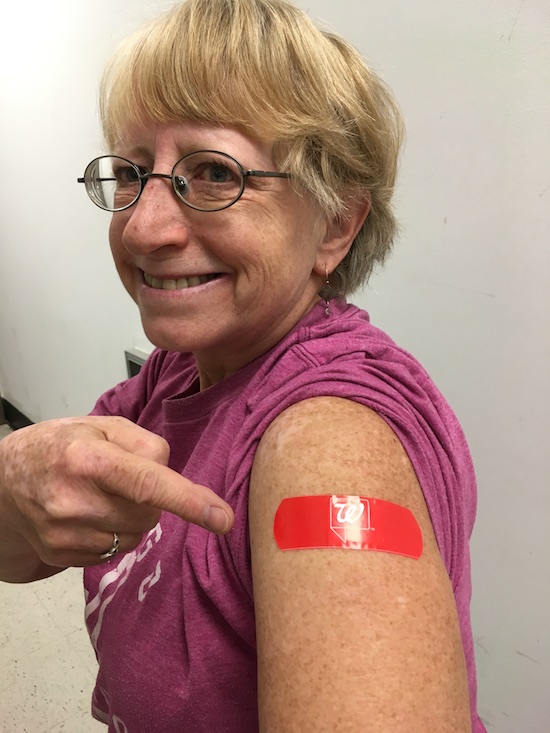 I got my flu shot today in preparation for the 2018-19 flu season. It's so important when you have asthma to get a flu shot every year because the flu can quickly spiral your asthma out of control. And, with my husband being a teacher at two different schools and me being a substitute teacher, plus volunteering with school-age kids in a nature studies program, the potential for exposure to others with the flu is great. I love knowing I'm well-protected!
Andrea Jensen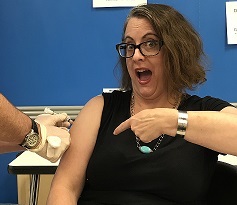 I get the flu shot every year to help protect my lungs since any respiratory illness is worse with asthma.
I caught the flu last year, and was terrified because I had seen all the news stories about hospitalizations and deaths from the flu. I felt lucky that my flu wasn't as bad as it could have been, and I know it's because I had the flu vaccine. It helped protect me from the full effects.
Every year, there's a new strain of the flu, so every year I get the flu shot.
Better safe than sorry!
Theresa Cannizzaro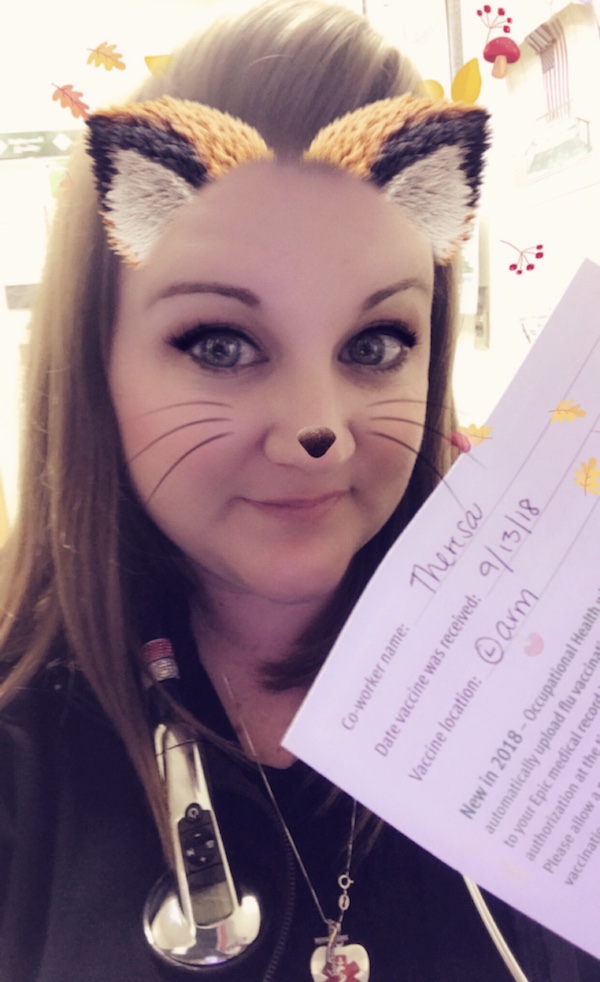 Having severe asthma I get my flu shot every single year. Not only does it protect myself, but it protects the patients I take care of in the Hospital. Contracting the flu can be extremely dangerous for people with asthma and other chronic medical conditions, especially those who are immunocompromised.

Community Poll
Does cold weather impact your asthma?