Spotlight: Asthma Awareness Month 2020
May is Asthma Awareness Month! While awareness isn't limited to May, all this month we'll be focused on sharing community stories, correcting popular myths, and sharing a range of resources to help those living with asthma. Below are a few ways to get involved: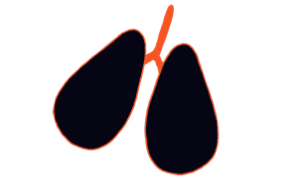 Enter our giveaway!
Until May 31st, you can enter our Asthma Self-Care Giveaway! To support one lucky community member cope and manage their asthma, we are giving away:
(1) Moleskine classic notebook, blue
(1) personalized asthma inhaler bag
(1) set of multi-colored asthma inhaler stickers
(1) lungs enamel lapel pin
To learn more about our giveaway and how to enter, click here!
Change your profile picture and cover image!
One of the easiest ways to spread awareness is to update your profile picture. Add our custom frame to your current Facebook profile picture by clicking on the picture in Facebook and selecting "use frame."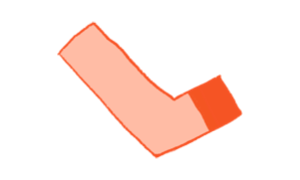 Participate in our forums
What would you like to share with others about asthma? Join the discussion and tell us in our forums section! Our forums cover a range of asthma-related topics, ranging from keeping an asthma journal to how air quality in your area affects you.
Share your personal journey
Spread asthma awareness by sharing your personal story. How has an asthma diagnosis impacted your life? How are you managing your asthma?
Connect socially
Follow us on Twitter or Instagram and like us on Facebook to stay up-to-date all month long. Throughout Awareness Month, we'll be sharing stories, facts about asthma, and more. Feel free to share with your networks!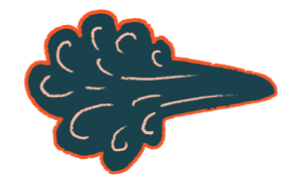 You can also check out these articles related to awareness and advocacy:
Awareness
We're Aware of Asthma: Now What?
By: Kerry MacKay
It's been nine years since my asthma diagnosis, which occurred about a week before World Asthma Day in 2008. In that time, I've... READ MORE.
Asthma Awareness Challenge
By: Theresa Cannizzaro
May is Asthma Awareness month. The purpose is to bring awareness to Asthma and help empower those with asthma... READ MORE.
Advocacy
Are You an Advocate? Musings on Asthma Advocacy
By: Kerri MacKay
In my world, Asthma Awareness Month is just another month, where maybe three extra people are looking. I've been... READ MORE.
Putting Patient Self-Advocacy Into Practice
By: Dia SWS
There are times when it simply isn't easy to be a patient. I would even extend that and say that sometimes being a human... READ MORE.

Community Poll
Have you ever experienced an itchy chin prior to or during asthma attacks?