Spotlight: Nutrition & Health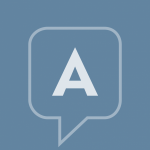 By Editorial Team

·

March 1, 2017
March is National Nutrition Month and the asthma community is focusing on the how nutrition can be beneficial to our health. We will be chatting about how nutrition can impact your overall health, how food and health can relate to one another, food triggers, and how to get our nutritional needs met when living with a chronic condition like asthma.
Here's a few different ways you can participate in this month's Spotlight:
Tweet Us
Follow us on Twitter to talk about nutrition and health. Use #NutritionAndHealth and tweet us about how nutrition impacts your asthma, or how it helps.
Forum conversations
Have an important nutrition and health topic, tip or advice you'd like to share or a question you'd like to ask? Please share it with us in our Nutrition and Health Forum
Stories
Have a personal nutrition and health story you would like to share with us? Or Tips and tricks for staying healthy despite having asthma. Share your story with the community. Share your story
Read and comment on these related articles:
See how other community members talk about nutrition and health.
Can Your Diet Improve Asthma Control?
By John Bottrell- March 9, 2017-
There really is no asthma diet, per se. However, according to some studies, there do seem to be certain foods/drinks/nutrients that favor better asthma control…
READ MORE
The asthma-friendly kitchen: low-inflammatory ingredients
By Lorene Alba- May 11, 2016
For the last few years I have been combining my two passions; educating people with asthma to better take care of their disease, and my love of cooking and sharing delicious food…
READ MORE
Asthma Diet
By Editorial Team-
A nutritious diet is healthy for everyone – including people with asthma. Several observational studies show that eating nutrient-rich foods is linked with lower rates of asthma…
READ MORE
Asthma-friendly Kitchen: Healthy Breakfast
By Lorene Alba- August 10, 2016
One of the best ways to prepare for a busy day of work or play is to eat a healthy breakfast, one with lots of protein that will keep you energized all day…
READ MORE