Spotlight on: #SelfCareAware
Living with asthma has it's challenges. Some days, it's hard just to even get out of bed, let alone remember to (eat regularly, breathe, or practice mindfulness, etc.). However, it's these kinds of self care activities that help you maintain your overall health for the long run. The next 14 days we are going to celebrate being #SelfCareAware and share easy ideas on how you can do it. Here's how you can participate:
Follow us on Twitter to get your daily self care tip. Use #SelfCareAware and tweet us how you are doing with your self care task! In addition, we've got lots of other ways for you to join in the celebration below!
What's "self care" all about, anyway?
Self care is about looking after and taking care of yourself - in a healthy way. It's about finding beneficial ways of coping. Whether it's brushing your teeth every day, drinking plenty of water, getting enough sleep, self-care activities are ways that help maintain your health. While they may seem little and unimportant, they actually add up and can have a long term impact on how you feel.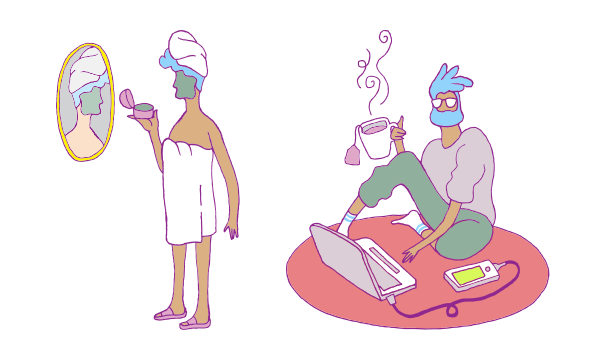 Related stories
See how other members of the community are #selfcareaware.
Taking a health inventory
By Kerri McKay - June 29, 2016
Just like you might see your doctor for a checkup or physical examination annually, it is important to check-in with yourself regularly, too, to stay as healthy as you can...
READ MORE
Music Therapy
By Kerri McKay - September 8, 2016
While there are certain songs that I find have resonance to my life with asthma, when I was writing earlier about living positively with asthma and tackling some of the mental and emotional stuff associated with this physical disease, a song came on that seemed oddly appropriate...READ MORE
Mindfulness and Asthma: Meditate? Seriously?
By Kerri McKay - July 13, 2016
You can meditate while walking, focusing on the feeling of your feet hitting the ground.You can meditate while listening to music, focusing on listening for parts of the song that you haven't heard before...READ MORE
Music Therapy
By Kat Tynan - December 1, 2016
Today I come to you from my outdoor "office". The leaves are rustling, fall colors are just starting to turn, birds are chirping. Of course, the woods are not without their asthma triggers...READ MORE
What changes are you making - or have you made in the past - to be #selfcareaware? How did the changes impact your life (and your asthma?) Share your story with the community.
Share your story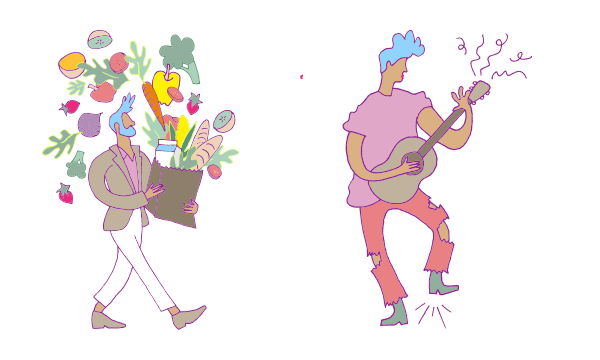 Community Poll
Does cold weather impact your asthma?