Asthma and Airlines
Last updated: August 2022
Recently, I did an article about preparing for your travel on an airline and having asthma. As much as I thought I was prepared for air travel with asthma, I quickly learned something. It doesn't matter how prepared I am to fly, if the airlines are not prepared for me; we are flying at our own risk. As my 9-year-old son once said, "mama you can lead a horse to water, but you can't make him drink." That's how I felt.
A planned trip to Utah
My mother and I both have asthma, but mine is much worse. We flew to Salt Lake City, Utah to return my 16-year-old granddaughter to her parents after spending the summer with us. We did all the things we were supposed to do: ordered plenty of meds, packed extra, and called customer service to request assistance to the gates with wheelchairs and to notify them that I would be using FAA-approved oxygen for the trip. This consisted of three different calls to set everything up.
I went to see my pulmonologist two weeks before and we made a plan for my asthma. I had COVID in June but still had this nagging cough. I understand that it can go on for a while, so that was one thing I wanted to check on. He ordered me prednisone for a week and then some extra for the trip with directions on how to take it during the trip if needed.
The week before, I still wasn't feeling 100% and called for an appointment with my PCP. They couldn't see me until August 23. So, I chose to go to the ER to get checked. They said I had Asthma/COPD exacerbation and gave me Solumedral, antibiotics, and steroids after a through exam. I took the meds and was feeling better. My oxygen was holding around 94-95 on room air before it was time to fly. I was still tiring easy, so I was using oxygen off and on that week. I had a very busy schedule, packing a teen and not feeling well, traveling, and I was definitely overdoing it for my body, but I was holding my own. I utilized help where I could and did what I had to do.
Trip to Utah
We checked five bags because you know, a teenager and two old ladies with asthma. When we arrived at the airport in Augusta, they seemed surprised about the oxygen, even though we notified them. When we arrived in Charlotte, they had wheelchair assistance for us, but only one person to drive both wheelchairs and assist with everything, including the oxygen that was the size of a suitcase on wheels weighing about 35 pounds, two CPAPs, a bag of medical supplies, and my mother's laptop. The teen was carrying her two backpacks. When we boarded the plane, they said they had some electric power outlets I could plug into if needed. An hour into the flight the battery on my oxygen machine died, and no powers outlets or internet was working, so I was trying to stay awake since my oxygen was now at 85. I didn't want to sleep and allow it to drop lower. They never worried about getting my oxygen on.
However, as I approached my seat getting on the plane, the stewardess asked me before I got in my seat if I was going to be able to place the oxygen machine under the seat in front of me. I looked at her and said I don't know since I was not in the seat yet. Then she continues, saying it needs to be under the seat. I said I will do my best, but I didn't design the plane or oxygen machine, I am just using them. That was her only concern, not me, the customer. My lower legs are covered in bruises from straddling the oxygen machine in the cramped seats.
The day after I arrived in Utah, I laid down all day on oxygen since my oxygen fell from 95 to 85 on the plane and 79 off oxygen the next day. So, I stayed on oxygen as best as I could. I had made arrangements through my oxygen company to have a concentrator brought to my daughter's house for the week. That was not done either. On Wednesday I called again and the company in Utah said they didn't get paperwork, but they did twice. At 7:30pm after I had been there for 24 hours with a dying oxygen machine, the company dropped it off at the front door with my son-in-law and said y'all know how to hook it up and left. Ed said, "Debbie, do you know how to connect this?" and I said yes. That evening during all this my oxygen fell to 77. Once I got the concentrator, I was able to stabilize my oxygen and it started coming up 85 on Thursday, 89 on Friday, 91 on Saturday.
Our trip home
We arrived at the airport three hours early, checked in, and I was told again that they didn't have an oxygen machine noted. I explained again that I called and it came with me out. After waiting an hour, I called again and got someone for wheelchair assistance to the gate that was a mile & a 1/4 from where we were. We wait at the gate, plugged up. We boarded the flight, an hour later my oxygen machine is beeping, no electricity again. It's at night and no stewardess came down the plane once to see if we needed anything, never offered anyone anything to drink. Lights out, no oxygen, no internet, nothing that would help keep me awake. My oxygen fell to 85 again and I was fighting to keep it up.
When we arrived at the Charlotte airport, same thing. Only one person to push my mother and I. Our flight was changed to two hours later departing. I charged my oxygen machine to board the plane. The lady at the gate said I must have at least 50% charge on my oxygen machine before I could board, but i guess the two hour layover on the airport wasn't nearly as important as saying I had air when I went by her desk. After 25 minutes sitting there at the gate, the pilot said we have no air conditioning and we have evidence of a bird strike and will be delayed. Two hours later, we are still on the plane, no air conditioning, oxygen is dead and my oxygen dropped to 88 on the ground. By the time I got to Augusta I was exhausted. 12 hors at the airports and planes for a total of four hours and 15 minutes flight time. Airplanes that are barely working, no air conditioning, no electricity to the outlets, evidence of a bird strike, and no real assistance anywhere. No one seemed to know what the other person was doing.
Recovering from air travel with asthma
I went straight to my pulmonologist on Monday. Back on steroids again and bed rest. On oxygen for the rest of the week.
So, please be careful. We can do everything we are supposed to do, and the airlines don't do their part. We can still get in trouble.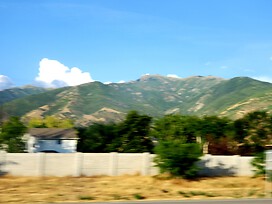 This article represents the opinions, thoughts, and experiences of the author; none of this content has been paid for by any advertiser. The Asthma.net team does not recommend or endorse any products or treatments discussed herein. Learn more about how we maintain editorial integrity
here
.

Community Poll
Has laughter ever triggered your asthma?