Lights, Camera, Action! Making a Movie: Life with Asthma
Last updated: November 2021
"Breathing Through A Straw," "Breathless," "Catching My Breath," and "Fish Out of Water" were among the many title suggestions from the community in response to a prompt about naming a Netflix documentary about living with asthma.
In the Asthma In America 2021 Survey, we asked survey respondents questions about what it is like to live with asthma. More than 1,000 people ages 18 and older participated in this year's survey. We are excited to share what we learned. And, more importantly, emphasize what we already knew: that our community members are our leading roles – our STARS!
So, let us write the script, set the stage, and make a movie!
Setting the stage: diagnosis of asthma
To set the stage for an audience, it is important to share some background to the story and gain insight and perspective. For some, a diagnosis of asthma is the beginning of a journey. It can mean finally understanding the symptoms you have been experiencing, finding answers, new treatment possibilities, introductions to new doctors, and possibly the beginning of some lifestyle changes. A diagnosis can be validating, scary, joyous, or a combination of many emotions depending on each person's unique situation.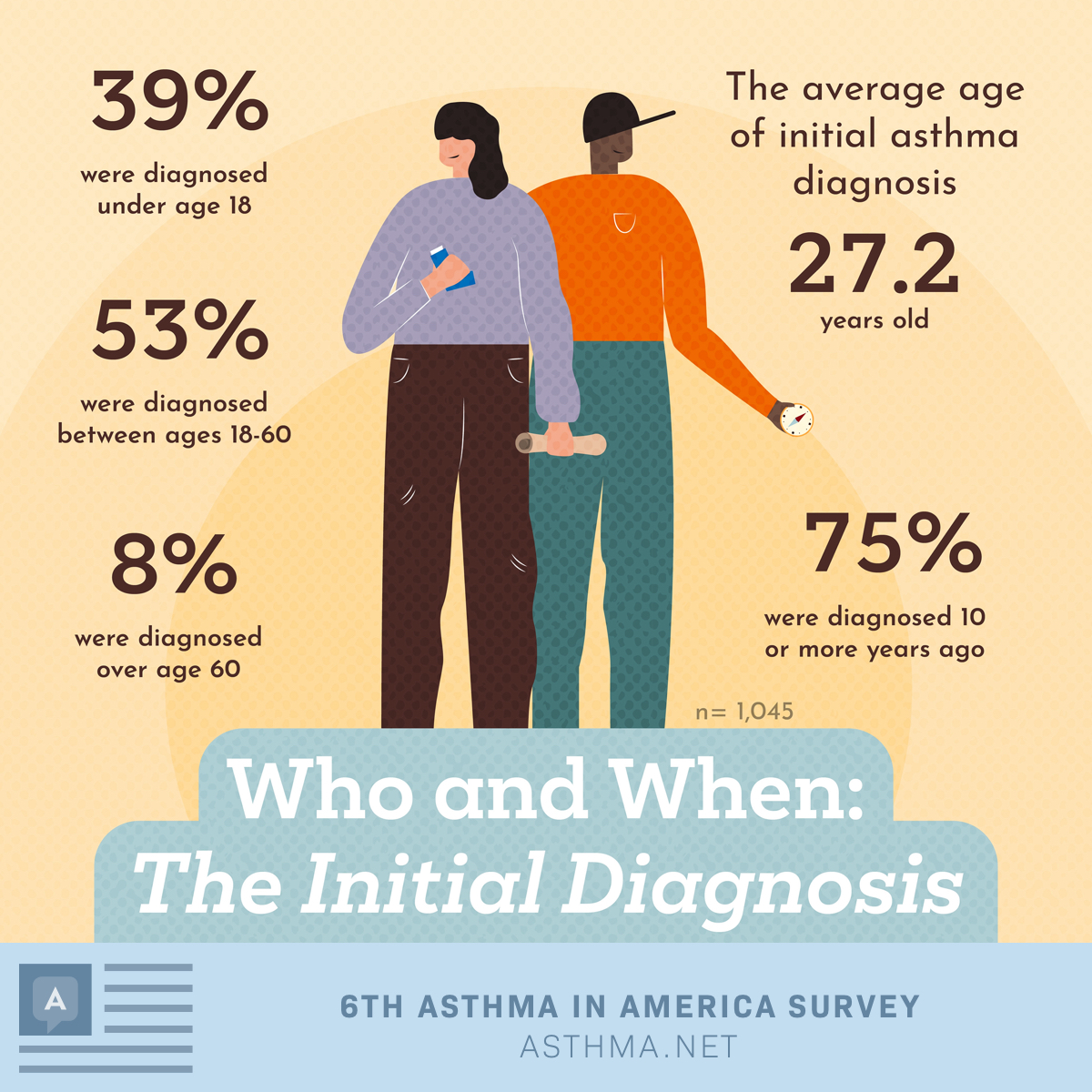 Rising action: experiencing symptoms
Across the asthma community, people have reported that they experience a wide range of symptoms. More than 60 percent of survey respondents reported that during the past month, they have experienced symptoms like:
Fatigue and tiring easily
Cold and allergy symptoms
Shortness of breath during everyday activities
Sensitivities toward fragrances/chemicals
Wheezing or noisy breathing over
People experience asthma symptoms frequently. In fact, 73 percent of respondents said they experienced symptoms at least once a week. Symptoms are equivalent to the rising action of the storyline that keeps you wanting more and leads you to that big moment in the movie.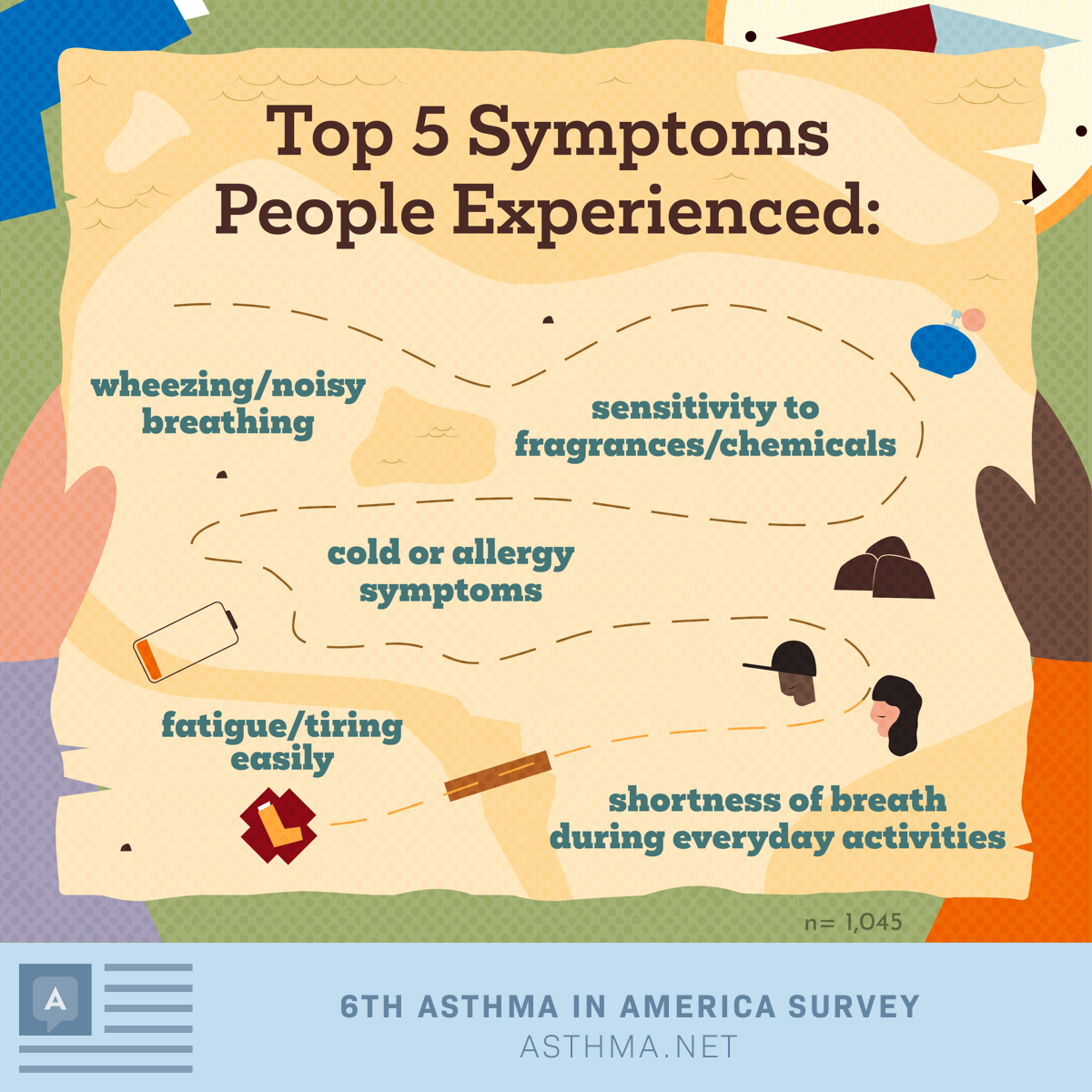 Plot twist! Struggles with asthma
What is a good movie without a plot twist? When watching a documentary, the audience often finds themselves moving through twists and turns with the person or people being featured. It is usually not just 1 problem and a solution. According to results from the survey, the same goes for people with asthma.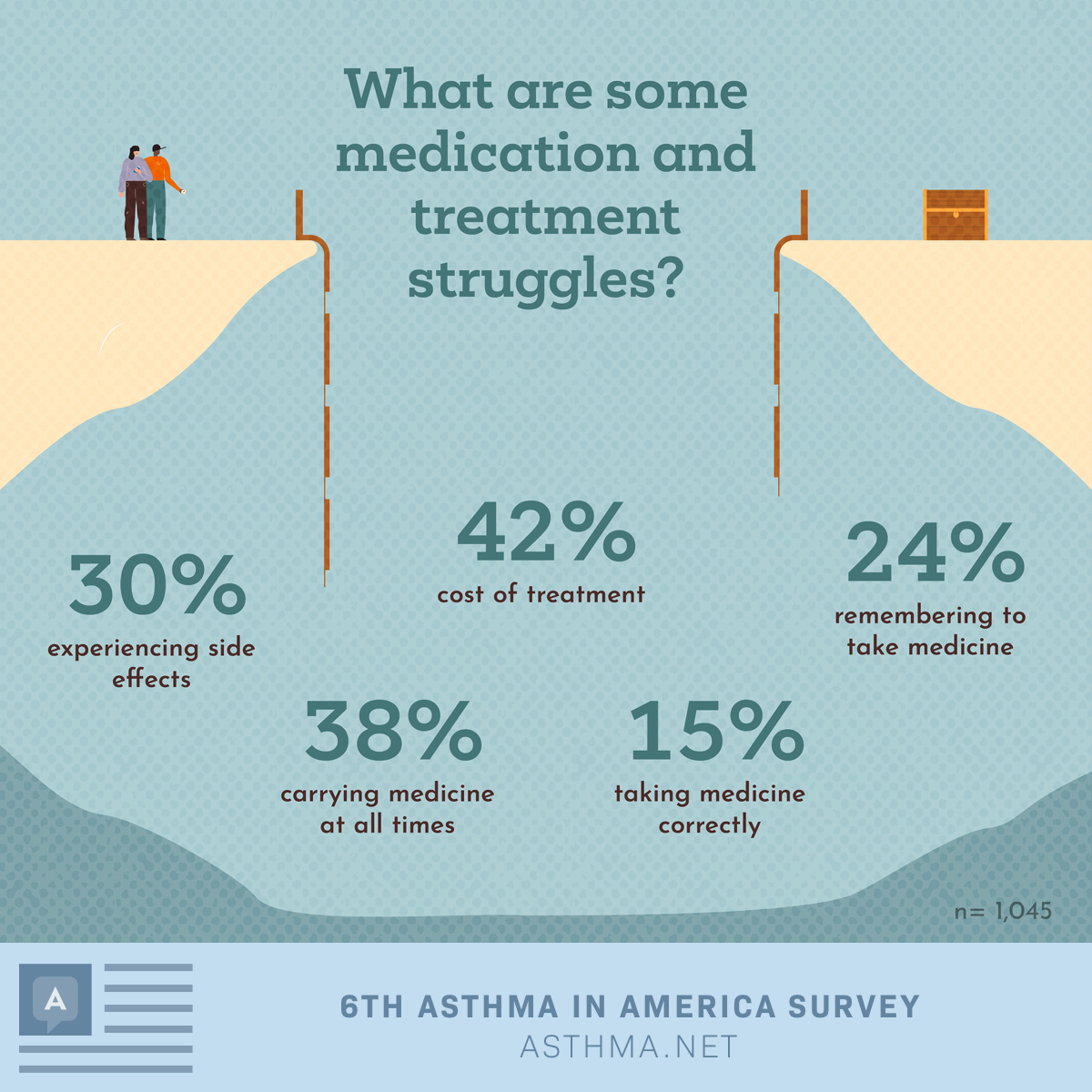 The big break: treatment
The climax of a storyline is usually when the problem feels like it has been solved and there is a sense of relief from the struggles or hardships the audience has seen. For some people with asthma, this relief comes with the use of a new treatment or medicine such as an inhaler. In fact, 79 percent of survey respondents reported that their symptoms are at least somewhat controlled on their current treatment plan.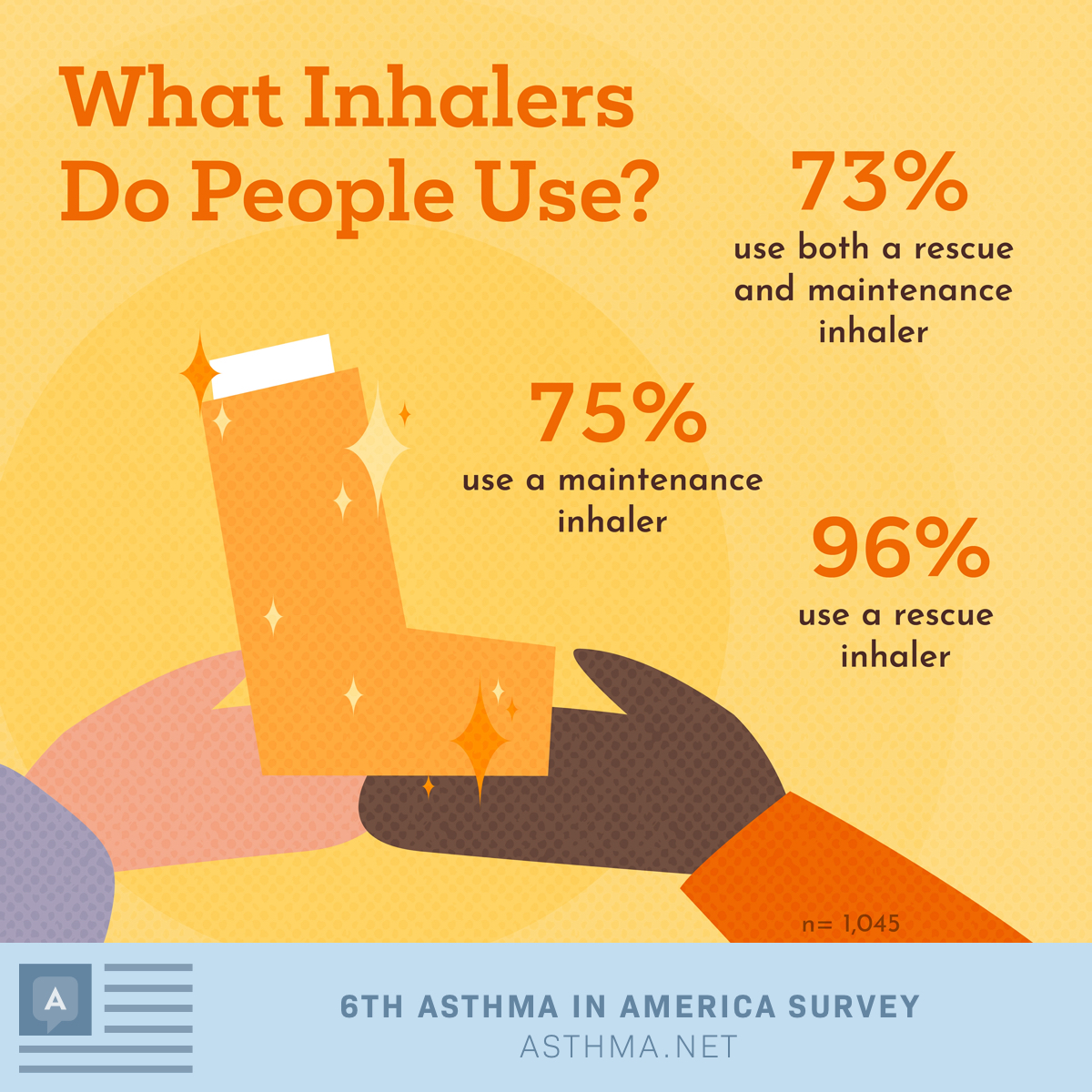 Supporting roles: asthma resources
When making a film, the leading roles often have people who work for and with them to make their job easier. These supporting roles might be assistants, producers, friends, and family, or other roles. In the asthma community, our community members are both the stars and also the supporting roles. This community shares information and experiences and helps to build bonds among members to give support. In the Asthma 2021 In America Survey, respondents shared that they use a variety of other resources as their way for learning about and managing their asthma.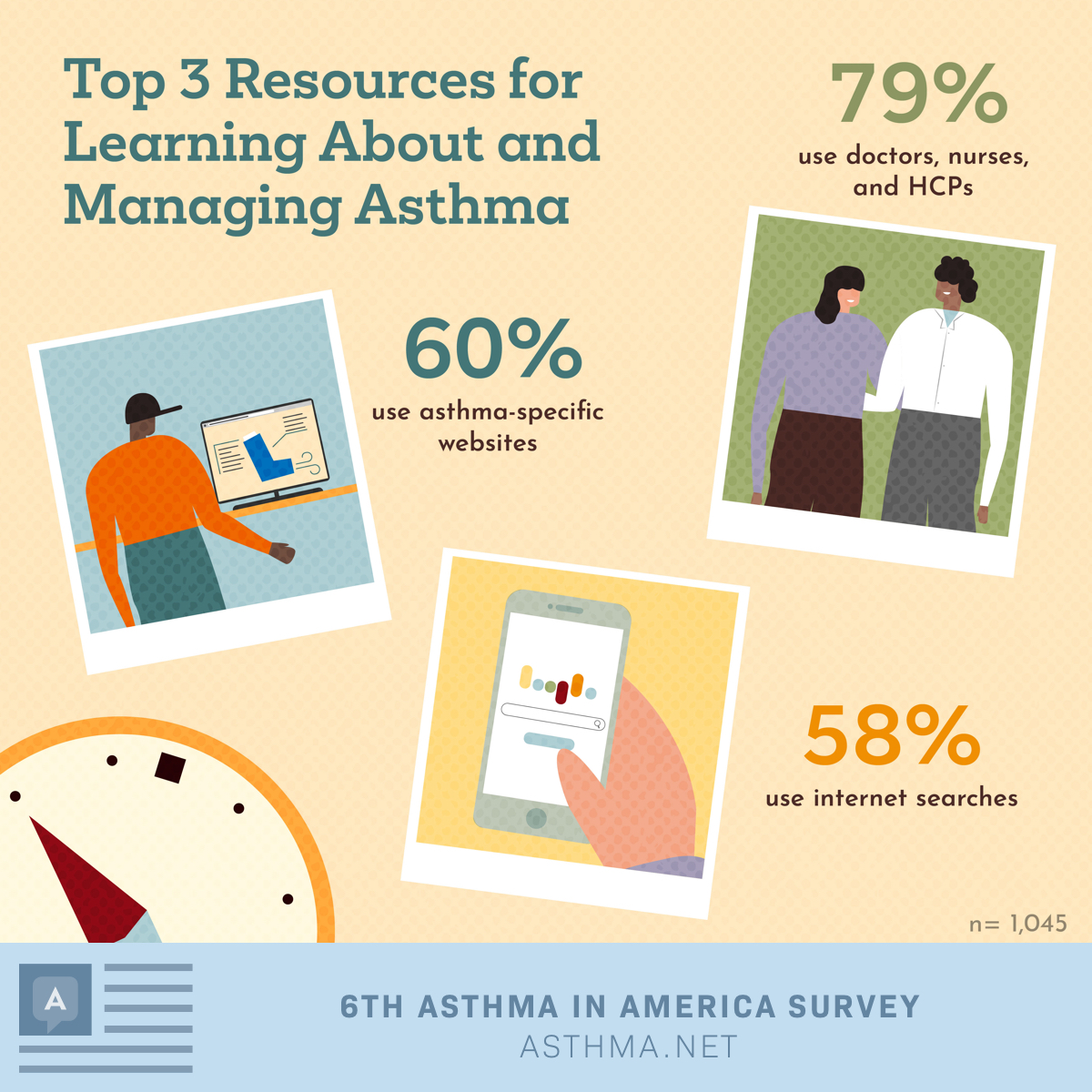 There are many other resources that respondents say they use, including caregivers, other people with asthma, family and friends, associations, patient blogs, and social media.
Cliff hanger: There is more to the story
Spoiler alert! The story does not end here. Even after a documentary has been filmed, the story continues on, and new plot twists and wins occur. We are here for the long haul and so excited to keep getting to know you and learning more about your experiences living with asthma. Does this script sound familiar? Tell us your asthma storyline!
The Asthma In America 2021 survey was conducted online from May through June of 2021. The survey was completed by 1,045 people.

Community Poll
How often do you experience a shortage in your asthma medication?